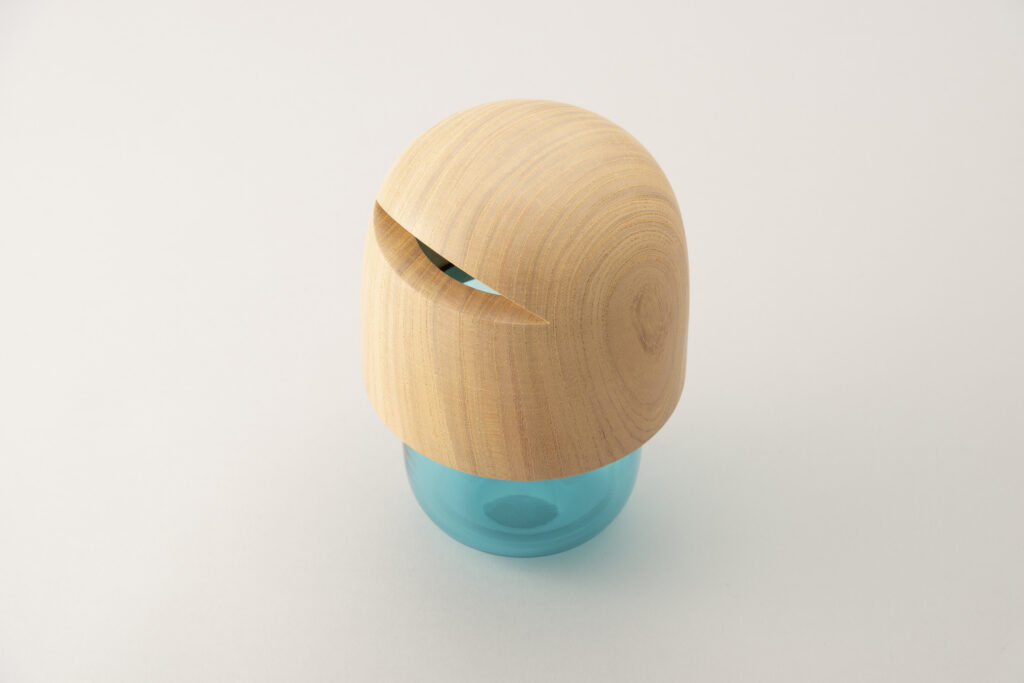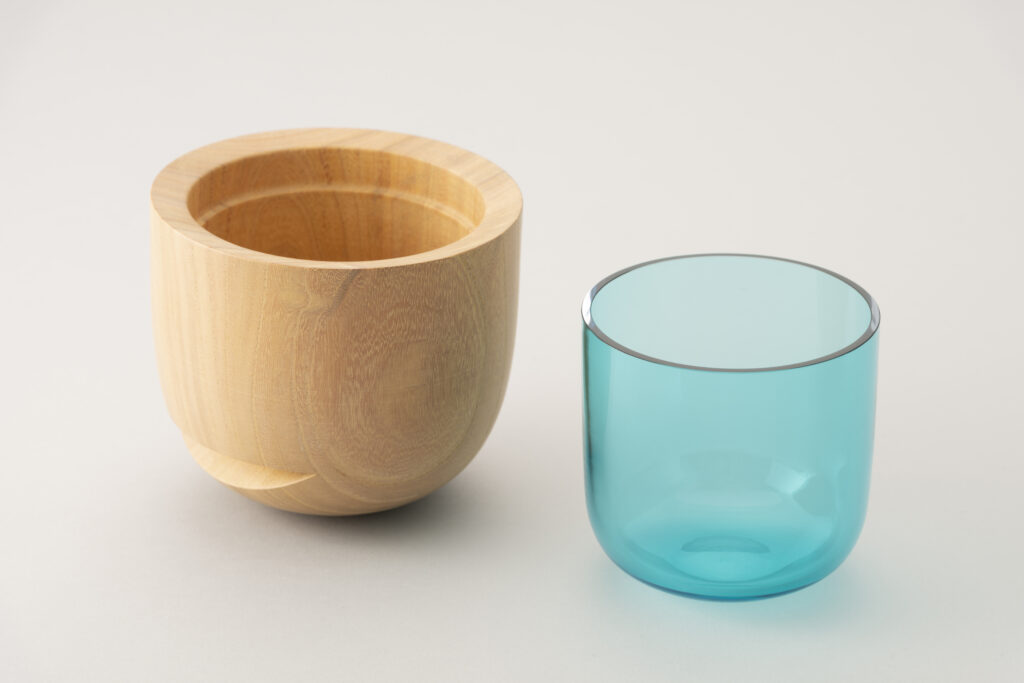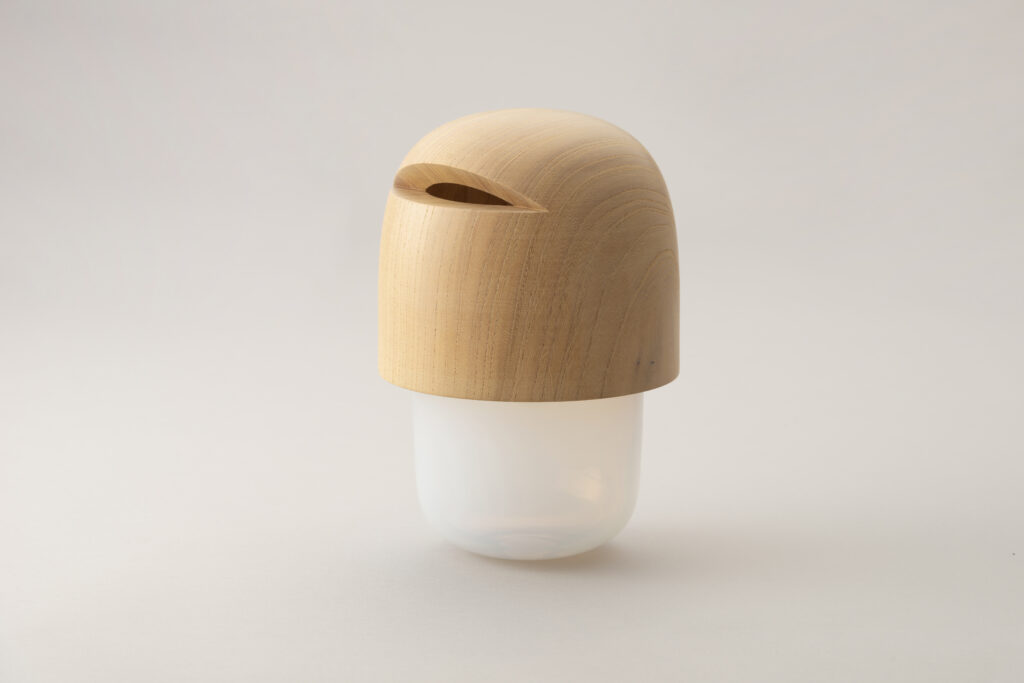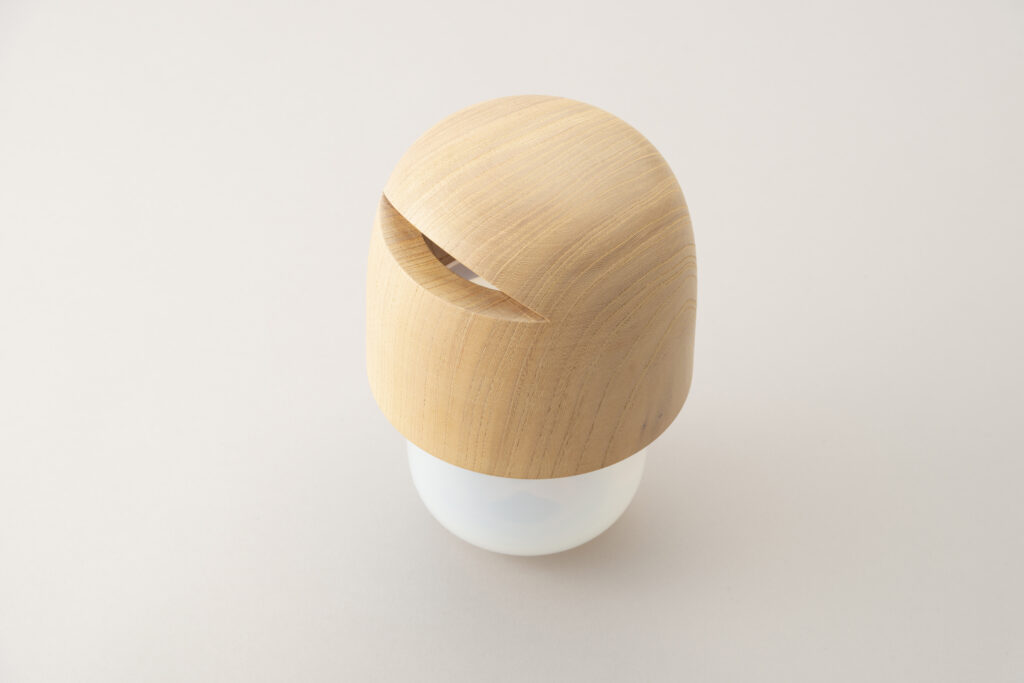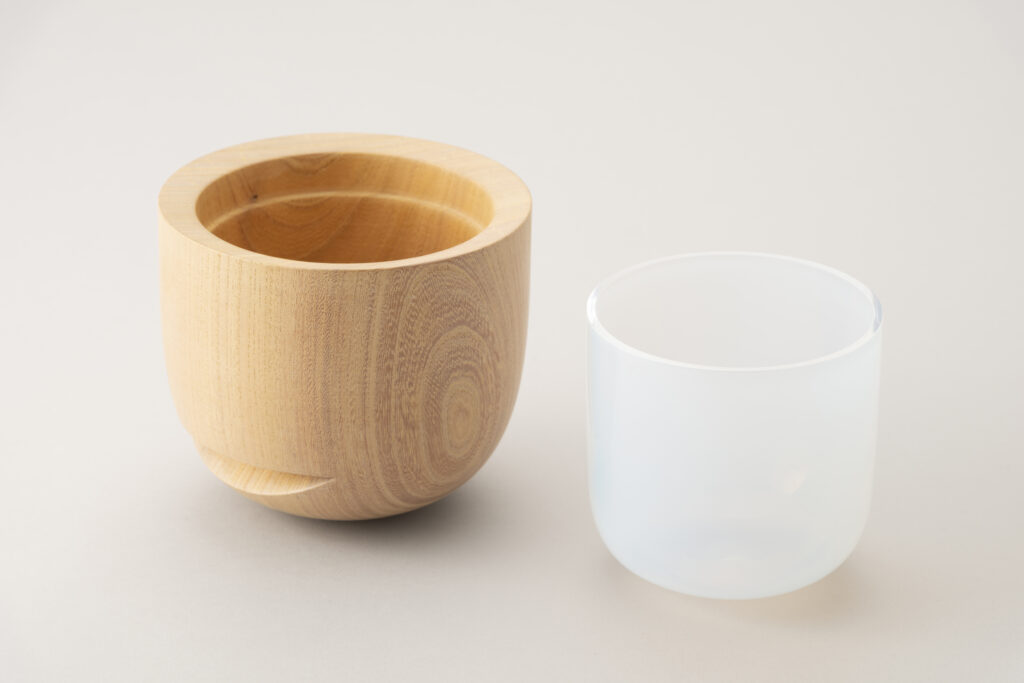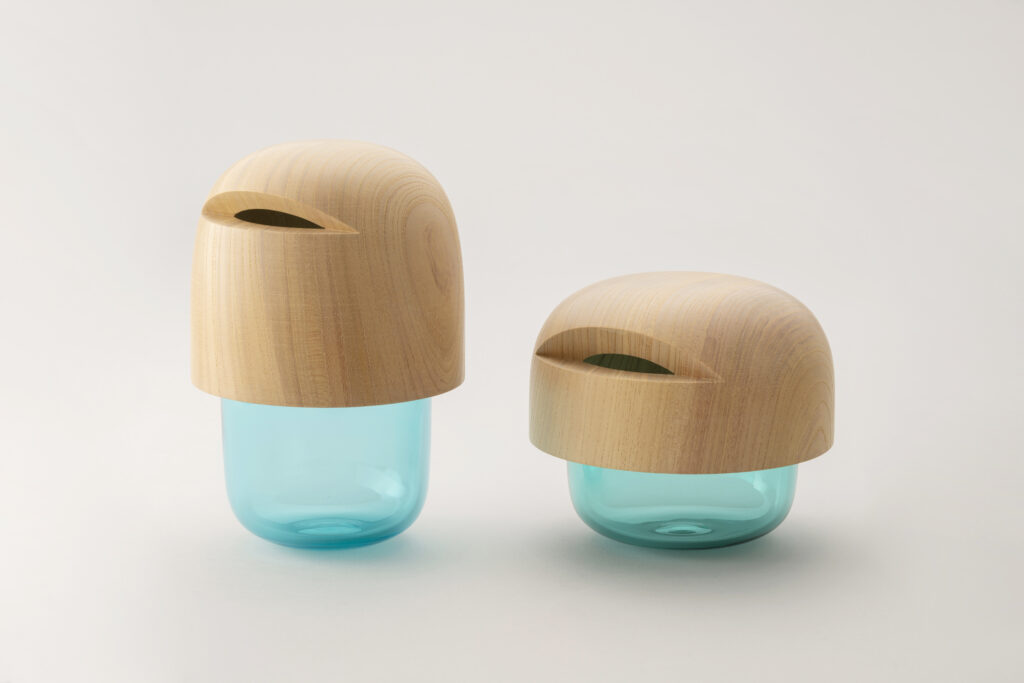 たっぷりした無垢の間伐材と、厚みを持たせたガラスから作られた貯金箱。多目的容器としても使えます。
フィンランド語でキノコを意味するタッティは、室内に楽しく森をもたらします。
タッティは、私たちにとって何が十分で、何が価値があるのかを問いかけ、資源を節約することで、消費は減速するというメッセージも込められています。
ショートとトールの2サイズ展開。
| | |
| --- | --- |
| 機能 | 貯金箱, 多目的容器 |
| 寸法 | φ140 H210mm |
| 素材 | ケヤキ, ガラス |
| 仕上 | オイル ( 国産自然塗料 / 木部 ) |
| 色 | スノー, ブルー |
| デザイン | Katriina Nuutinen |
Tatti is a multipurpose coin bank made out from two brilliant materials challenging to combine.
Hard, shiny glass and tender wood create a harmonic combination in the hands of many skilled artisans.
This coin bank brings the forest into the home in a joyful manner.
Tattis encourages us to reconsider what is enough for us and what is really worth pursuing. Through saving (our resources), consumption slows down.
| | |
| --- | --- |
| Functions | Coin Bank, Container |
| Dimensions | φ140 H210mm |
| Materials | Zelkova, Glass |
| Finish | Oil |
| Colors | Snow, Blue |
| Design | Katriina Nuutinen |