Katriina Nuutinen
カトリーナ・ヌーティネン
ガラス・アーティスト / デザイナー
1983年フィンランドのヘルシンキ生まれ。2011年アールト大学で修士号を取得。2010年にデザインスタジオ設立。作品はヘルシンキ、ストックホルム、パリ、ミラノ、ニューヨーク、東京で展示を行っています。
ハンドクラフトベースのデザインを大切にし、所有者の日常生活に不可欠な要素となり、環境への影響を最小限に抑えた魅力的なデザインオブジェクトをつくりたいと考えています。
デザイナーとして自身の役割は、将来の世代を考え、消費と所有に対する私たちの不可避な変化に、新しい視点を提供することでもあると信じています。
Glass Artist / Designer
Katriina Nuutinen is one of the most interesting Nordic designers of her generation. Best known for her modern design classics in glass- and lamp design, Nuutinen lives in Finnish North Karelia. Passionate about exploring new materials and design concepts, she wants to create appealing design objects that become an integral part of their owner's everyday life and leave a minimal footprint on the environment. Nuutinen continuously challenges herself to find more socially and environmentally responsible ways to fulfill her vocation. She believes that her role as a designer is also to consider the future generations and to offer new perspectives in the inevitable change in how we view consumption and ownership.
Q. What is the significance of this collaboration?
A. -Since the beginning I felt that this brief was made for me. I was immediately fascinated by the atmosphere we wanted to create with the materials, the makers, the shapes and the stories behind the products. In a project that brings together two design cultures, Japan and Finland is a compelling starting point. There are similarities in the understated aesthetics strongly inspired by nature. The social responsibility, which was the foundation of this project, has been an essential guideline for my own work in Finland as well. I am known for my warm-hearted and playful designs and by adding a pinch of elegance to these products, I believe that they can find their ways into many hearts and homes.
Web  www.katriinanuutinen.fi
IG   @katriinanuutinen
Photo  Jyri Keronen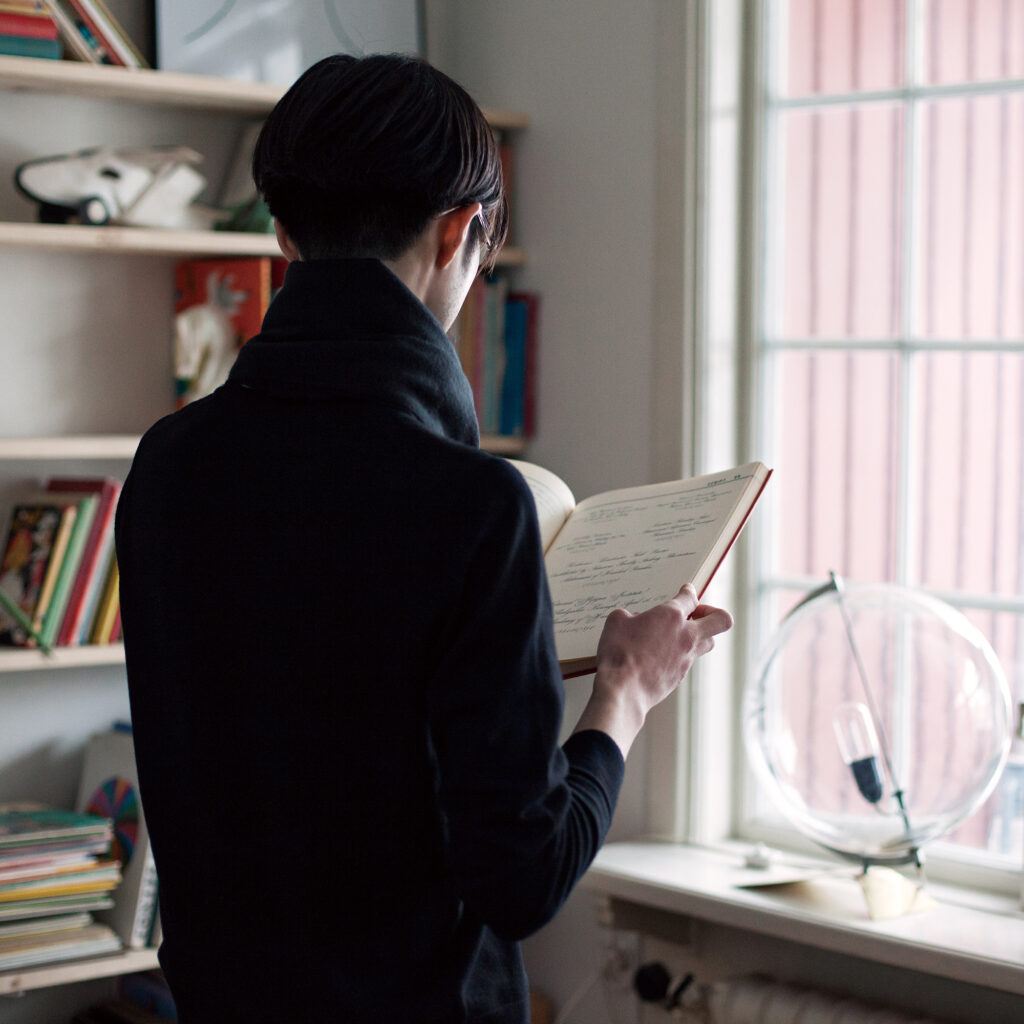 Keisuke Kawase
カワセ ケイスケ
デザイナー / インテリア・アーキテクト
2011年スウェーデン王立芸術工芸大学コンストファクで修士号を取得。2012年より日本にデザインスタジオを構える。北欧ブランドなど国内外のクライアントと協働。作品はストックホルム、コペンハーゲン、オスロ、パリ、ロンドン、 ミラノ、 東京などで展示を行っています。
素材や技術の調査と研究を実施し、機能性にユーモアを加え、大切にする価値のあるデザインオブジェクトをつくりたいと考えています。
近年は環境や資源、変化する社会の循環に適合したデザインプロジェクトに取り組んでいます。
Designer / Interior Architect
Keisuke Kawase is a Japanese designer and interior architect based in Japan. He studied Interior Architecture and Furniture Design, taking a master program at Konstfack University College of Arts, Crafts and Design graduating in 2011.
After working in design and architecture studios, he started his own studio in Japan in 2012. He works with national and international clients, including Scandinavian brands.
In recent years, he has been working on design projects that touch with the environment, resources, and social cycles.
Web  www.keisukekawase.info
IG   @keisuke.kawase
Photo  Stephanie Wiegner