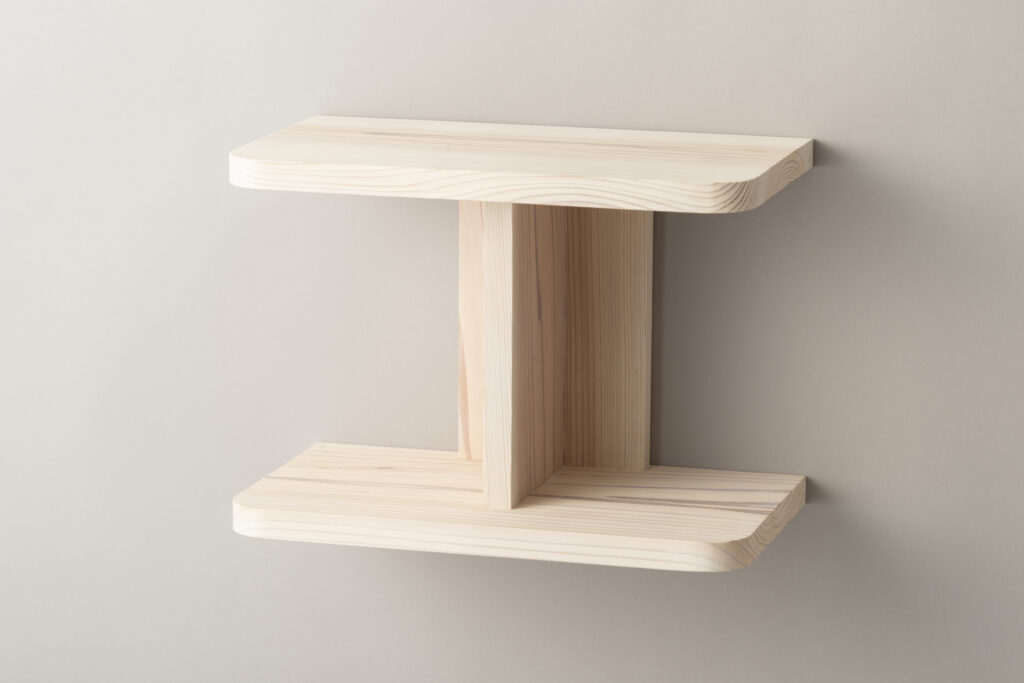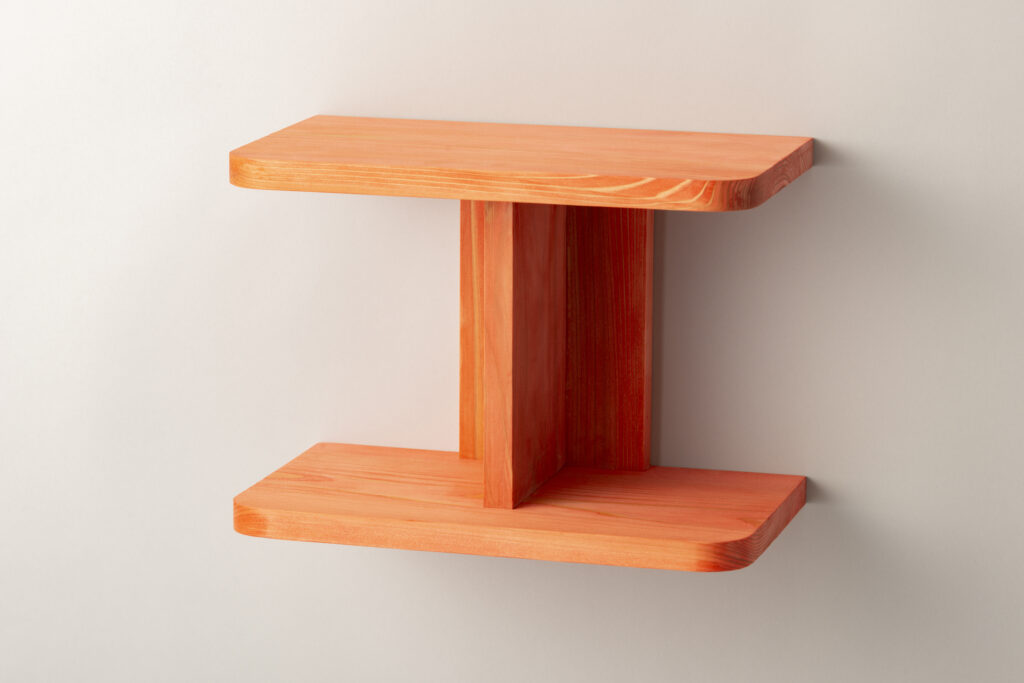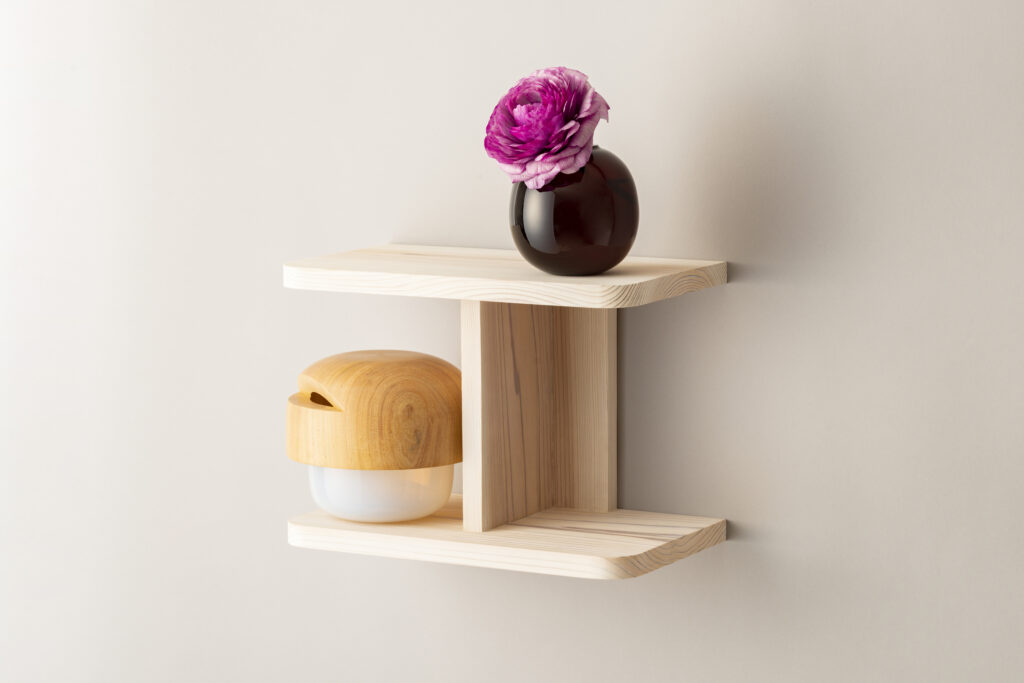 実直で簡素な造形のシェルフシリーズは、典型的な壁掛棚を現代的に再解釈しています。
最小限の部材で構成し、木目を整え、継ぎ方を工夫することで、どの角度から見ても、美しい木肌を面で捉えることができます。
地域の伝統の技と、針葉樹の間伐材を用い、県内林業と資源の循環に貢献し、将来の世代へ繋げられたらとデザインされました。


スタンダードサイズは、開放的で軽量、コンパクトな多目的シェルフです。
実用主義に基づき設計され、ほどよくディスプレイや収納ができます。
JOMO shelfは、ミニ、レギュラー、スタンダードの3サイズ展開。
| | |
| --- | --- |
| 機能 | ウォールシェルフ |
| 寸法 | W320 H230 D185 |
| 素材 | 杉 |
| 仕上 | オイル ( 国産自然塗料 ) |
| 色 | ナチュラル, スノー, バーミリオン |
| デザイン | Keisuke Kawase |
The JOMO shelf series is a contemporary reinterpretation of the typical wall shelf, only use natural materials.
The form consist from minimal parts, align the grain of the wood, using traditional wood joint work, from any direction you can catch eyes the beautiful wood grain on the surface.
The design focused on contributing to resource recycling in the prefecture's forestry and wood industry by using traditional local techniques and thinned softwood.


The size and function are compact use and easy access in daily life.
JOMO shelf is available in three sizes, mini, regular, and standard.
The standard size is an openness, lightweight, compact, multi functional shelf in daily life for display and archive your favorite things on the walls.
| | |
| --- | --- |
| Function | Wall Shelf |
| Dimensions | W320 H230 D185 |
| Material | Cedar |
| Finish | Oil |
| Colors | Natural, Snow, Vermillion |
| Design | Keisuke Kawase |