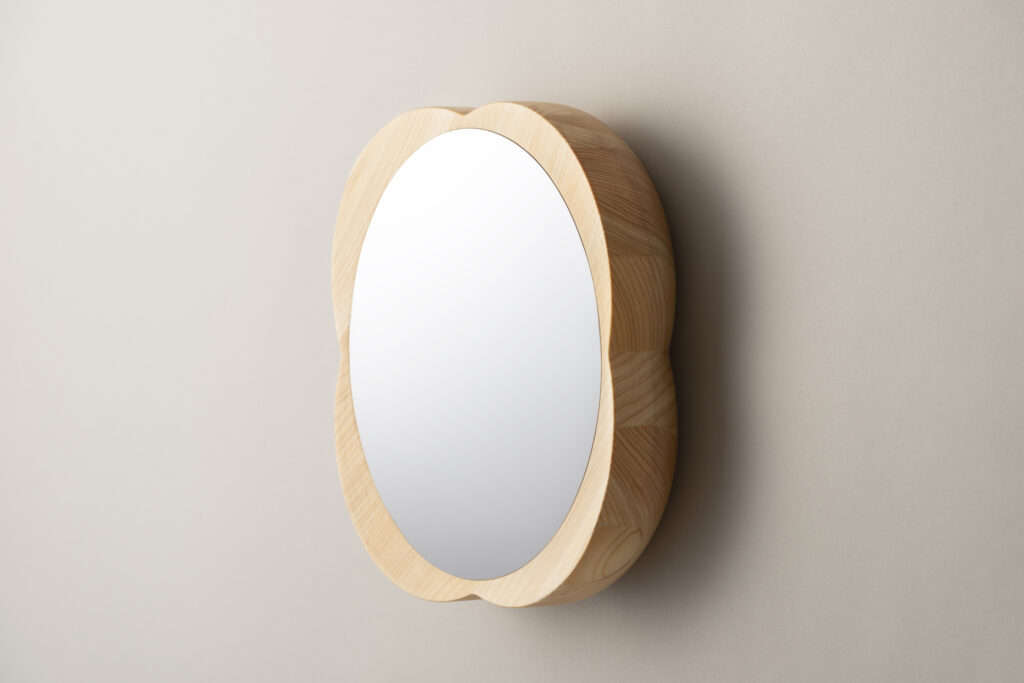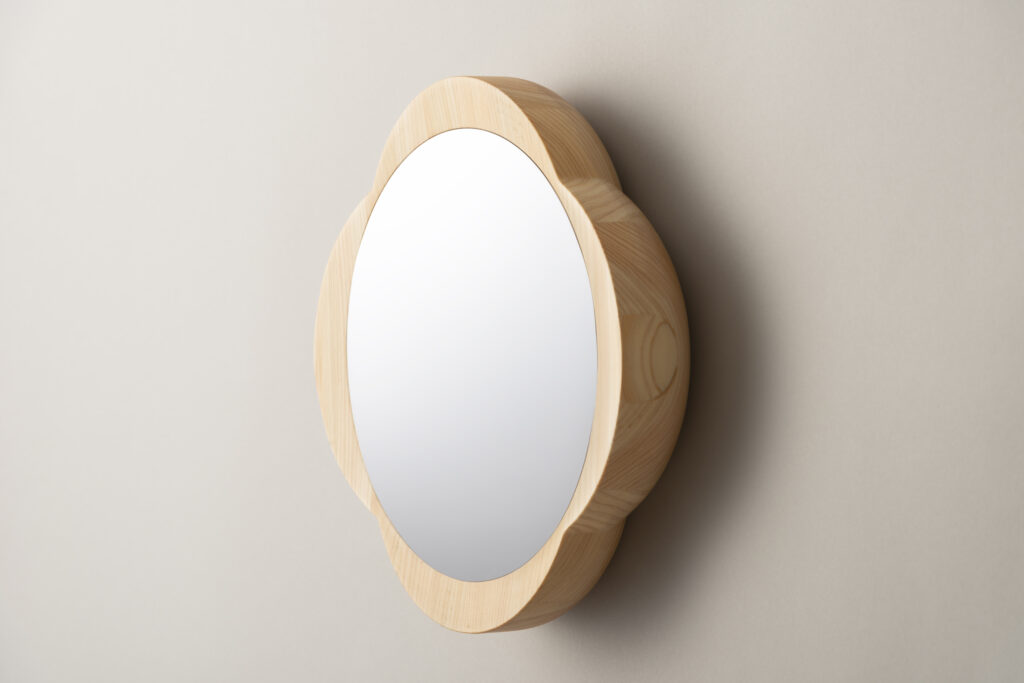 同シリーズのボウルをミラーに仕立てています。
伝統的な家紋のような平面性もありながら、ずっしりとした奥行きと立体感を持っています。
針葉樹を用いることで、重厚な見た目に反し、軽い仕上がりです。
間伐材を使用し、県内林業と資源の循環に貢献し、将来の世代へ繋げられたらとデザインされました。
ナチュラルはヒノキ、ホワイトグレーは杉を使用しています。
| | |
| --- | --- |
| 機能 | ウォールミラー |
| 寸法 | φ270 D55mm |
| 仕様 | ナチュラル / ヒノキ, ホワイトグレー / 杉 |
| 仕上げ | ウレタン塗装 |
| デザイン | Keisuke Kawase |
The mirror inspiration from Japanese traditional flower-shaped thin plates use for special occasions.
It has both a impression of graphical flatness and heavy depth, yet lightweight by using softwood.
Therefore, it not only function as a mirror, but also gives a sculptural impression on the wall.
The design focused on contributing to resource recycling in the prefecture's forestry and wood industry by using traditional local techniques and thinned softwood.
Natural color made by cypress, White-gray color made by cedar.
| | |
| --- | --- |
| Function | Wall Mirror |
| Dimensions | φ270  D55mm |
| Materials | Natural / Cypress, White-gray / Cedar |
| Finish | Urethane Coating |
| Design | Keisuke Kawase |