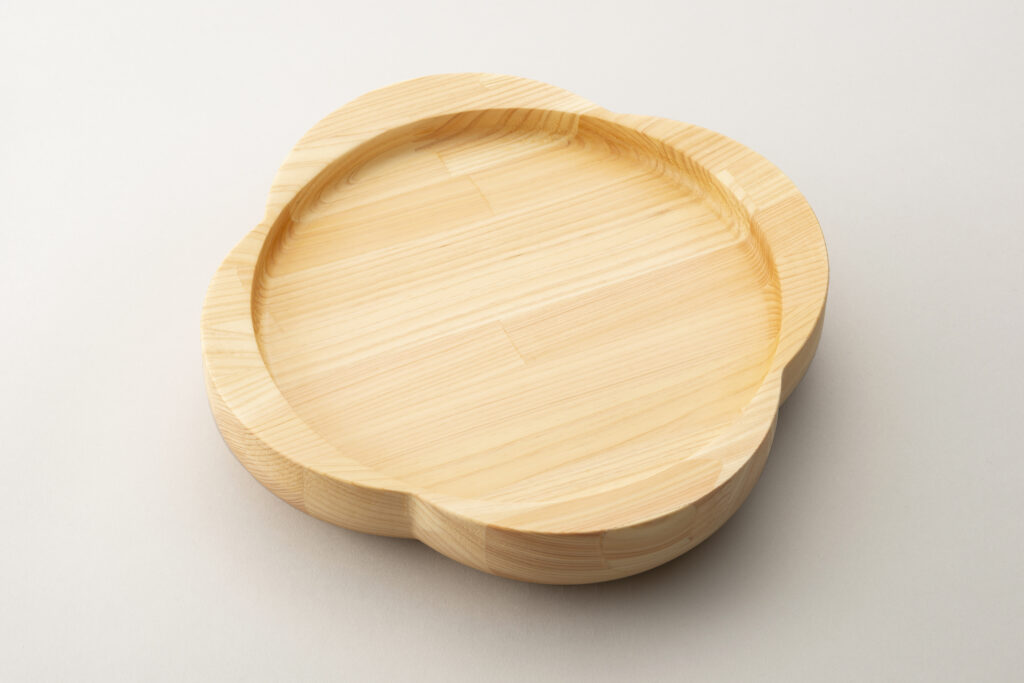 縁起物としても知られる花型の銘々皿や和盆をモチーフに現代の日常生活を始め、西洋文化圏にも馴染みやすいようボウルに仕立てました。
どっしりと潤沢な量感があり、センターピースとして存在感を持っています。
針葉樹を用いることで、重厚な見た目に反し、軽い仕上がりです。
間伐材を使用し、県内林業と資源の循環に貢献し、将来の世代へ繋げられたらとデザインされました。
ナチュラルはヒノキ、ホワイトグレーは杉を使用しています。
| | |
| --- | --- |
| 機能 | ボウル |
| 寸法 | φ270 H55mm |
| 仕様 | ナチュラル / ヒノキ, ホワイトグレー / 杉 |
| 仕上げ | ウレタン塗装 |
| デザイン | Keisuke Kawase |
The mirror inspiration from Japanese traditional flower-shaped thin plates use for special occasions.
It has heavy form as the centerpiece but lightweight by using softwood.
And hold everything from personal things to jewelry and daily necessities.
The design focused on contributing to resource recycling in the prefecture's forestry and wood industry by using traditional local techniques and thinned softwood.
Natural color made by cypress, White-gray color made by cedar.
| | |
| --- | --- |
| Function | Bowl |
| Dimensions | φ270 H55mm |
| Material | Natural / Cypress, White-gray / Cedar |
| Finish | Urethane Coating |
| Design | Keisuke Kawase |